Want to get your body ready for summer?
Want to improve your cellulite?
We have several options to help improve the look of cellulite.
Laser
Radiofrequency
Injections
Remember that cellulite is a natural phenomenon that occurs in 90 % of women after puberty. Therefore, cellulite is not a disease. Cellulite is caused by connective bands (called fascia) beneath your skin which weave around your underlying fat and create dimpling above the skin.
Cellulite Treatments
You can never get rid of cellulite completely, but you can improve its appearance with a combination of treatments using both energy-based devices and injections.
If you want to improve your cellulite, plan ahead because all treatments require multiple sessions in order to achieve optimal results.
Heat from energy based devices such as radiofrequency and lasers will stimulate collagen and help tighten the skin.
Venus Legacy™ is a non-invasive treatment that combines Radio Frequency (RF) and Magnetic Pulses. This unique combination has the ability to penetrate deeply, comfortably, and safely into the skin to improve blood circulation and oxygen, vitamin and mineral delivery to tissues while stimulating fibroblasts for better production of collagen and elastin.
It also has a component of lipomassage that will help with the lymphatic drainage of your legs.
Fotona® laser using both ND Yag and Erbuium Yag lasers can also be used to dissolve the fat and tighten the skin. Using the new robotic scanner, this is a very powerful laser with unparalleled technology.
Injections using either Sculptra® or Radiesse® act as biostimulants and therefore also improve collagen formation at the injection sites. This helps redensify the skin in the areas injected resulting in a smoother appearance of the skin.
Multiple sessions are required for all of these treatments. Results can be long lasting up to 2 years.
Remember, this is not a quick fix!
Fast food and foods with a high fat and salt content are not friends of cellulite.
Neither is sitting in front of a screen all day!
You still need to watch your diet and exercise regularly if you want to maintain the results.
Contact Clinique Antiaging for any further questions or inquires.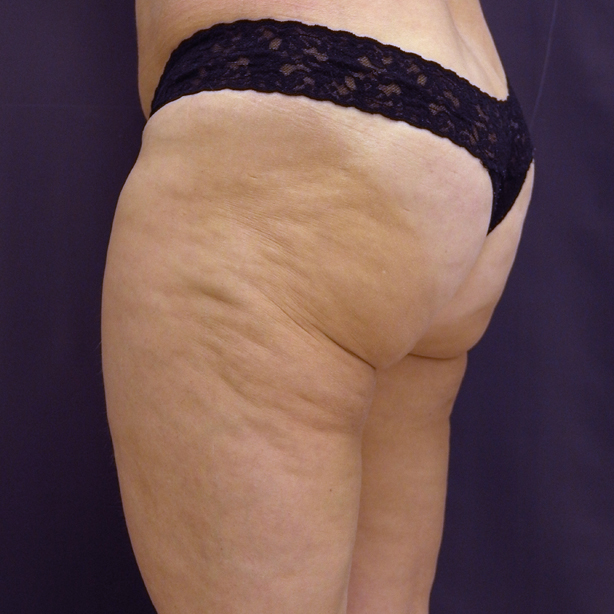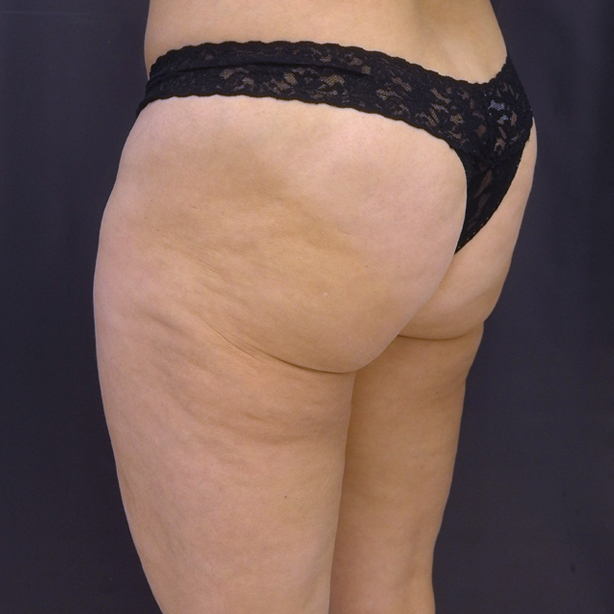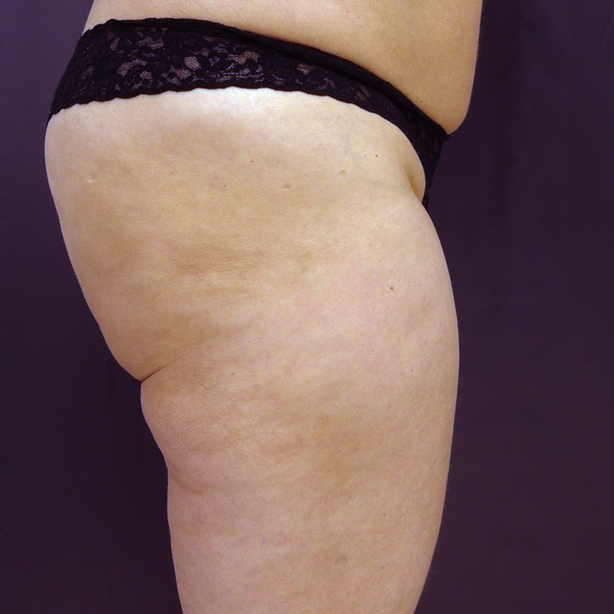 Together we will design a made to measure haute couture treatment plan.
We will be happy to answer your specific questions.
Do not hesitate to call us
514-482-1262